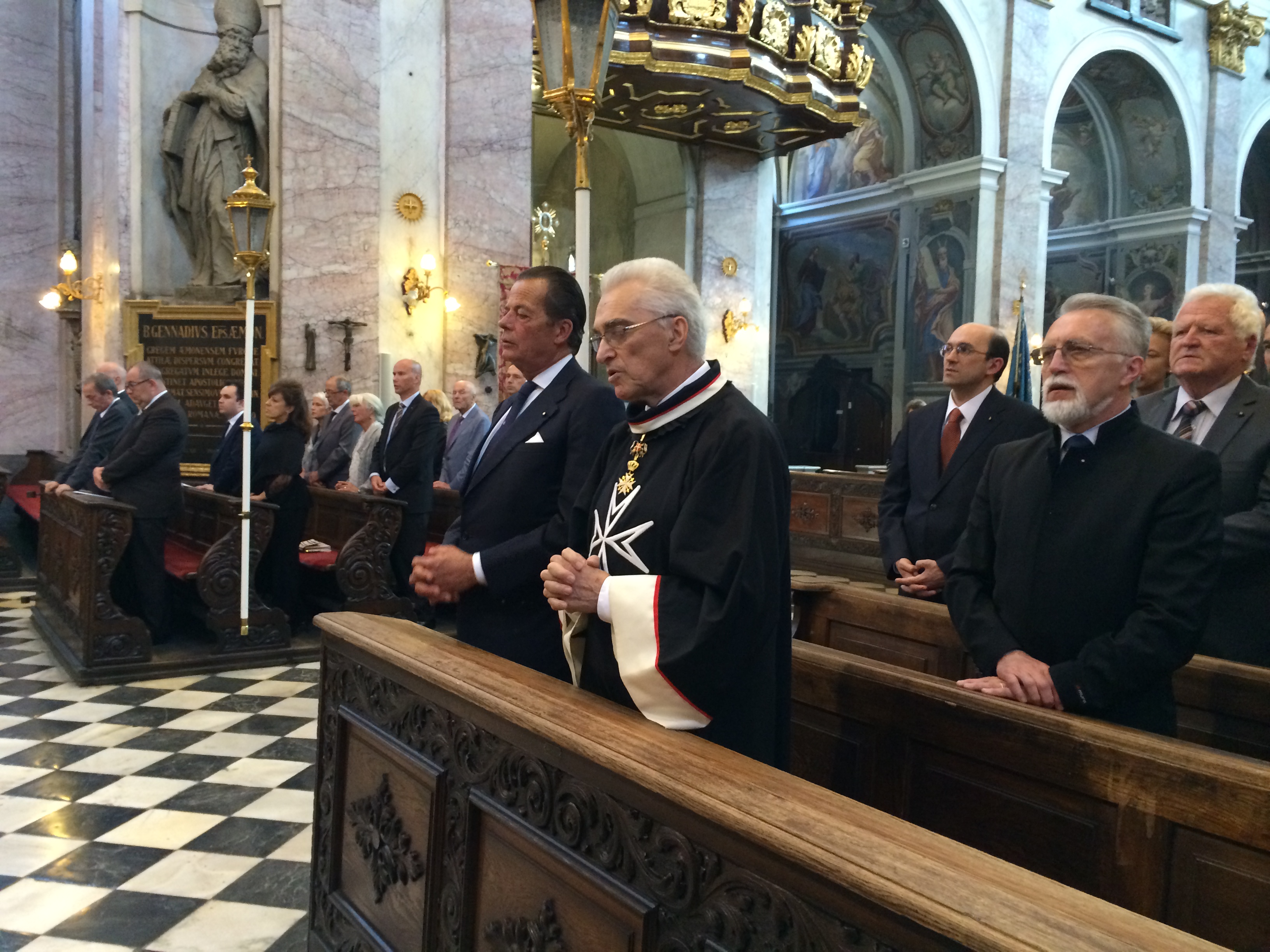 H.S.H. THE AMBASSADOR PRINCE WINDISCH-GRAETZ WITH H.E. THE PRESIDENT OF THE SLOVENIAN ASSOCIATION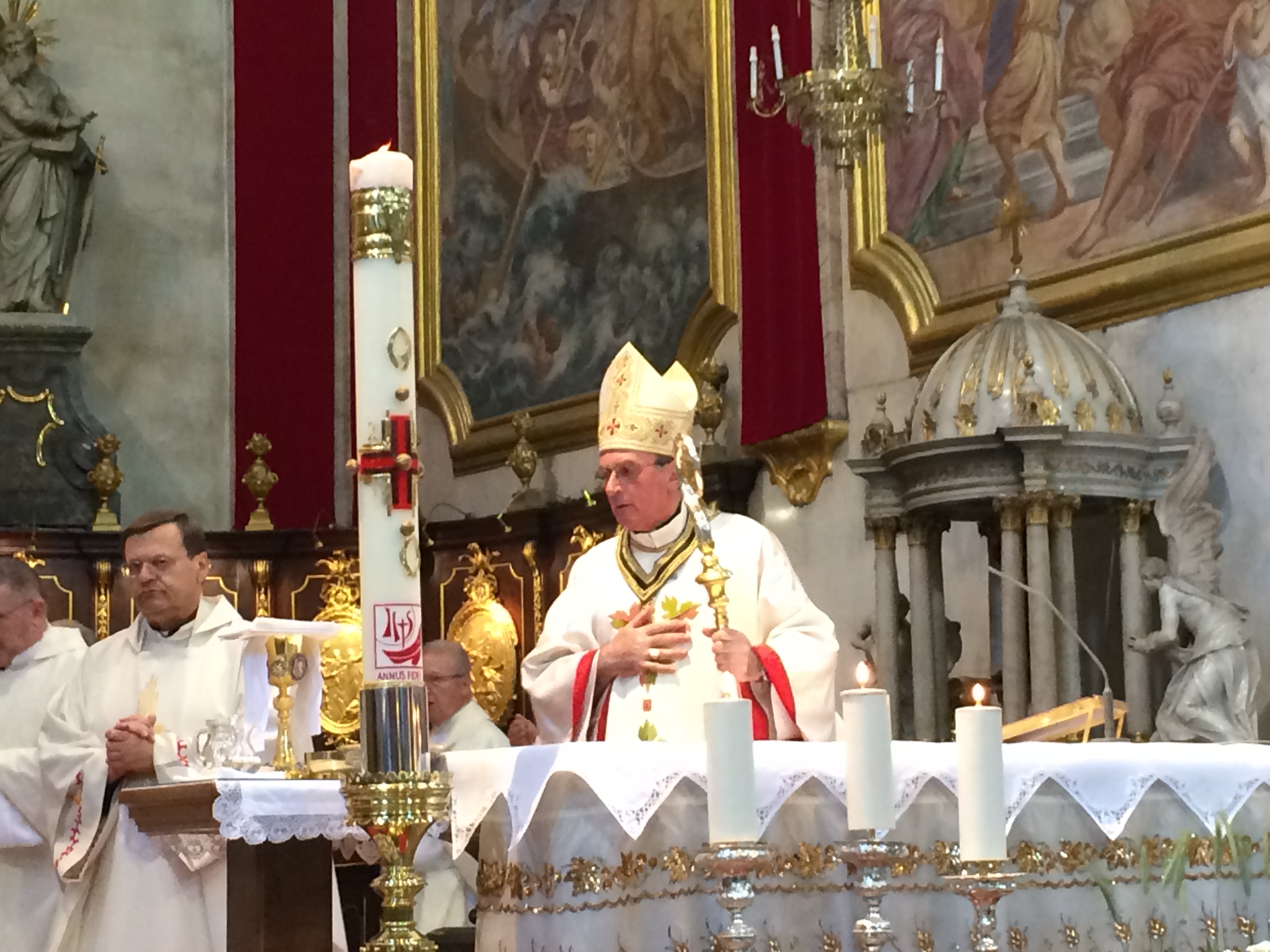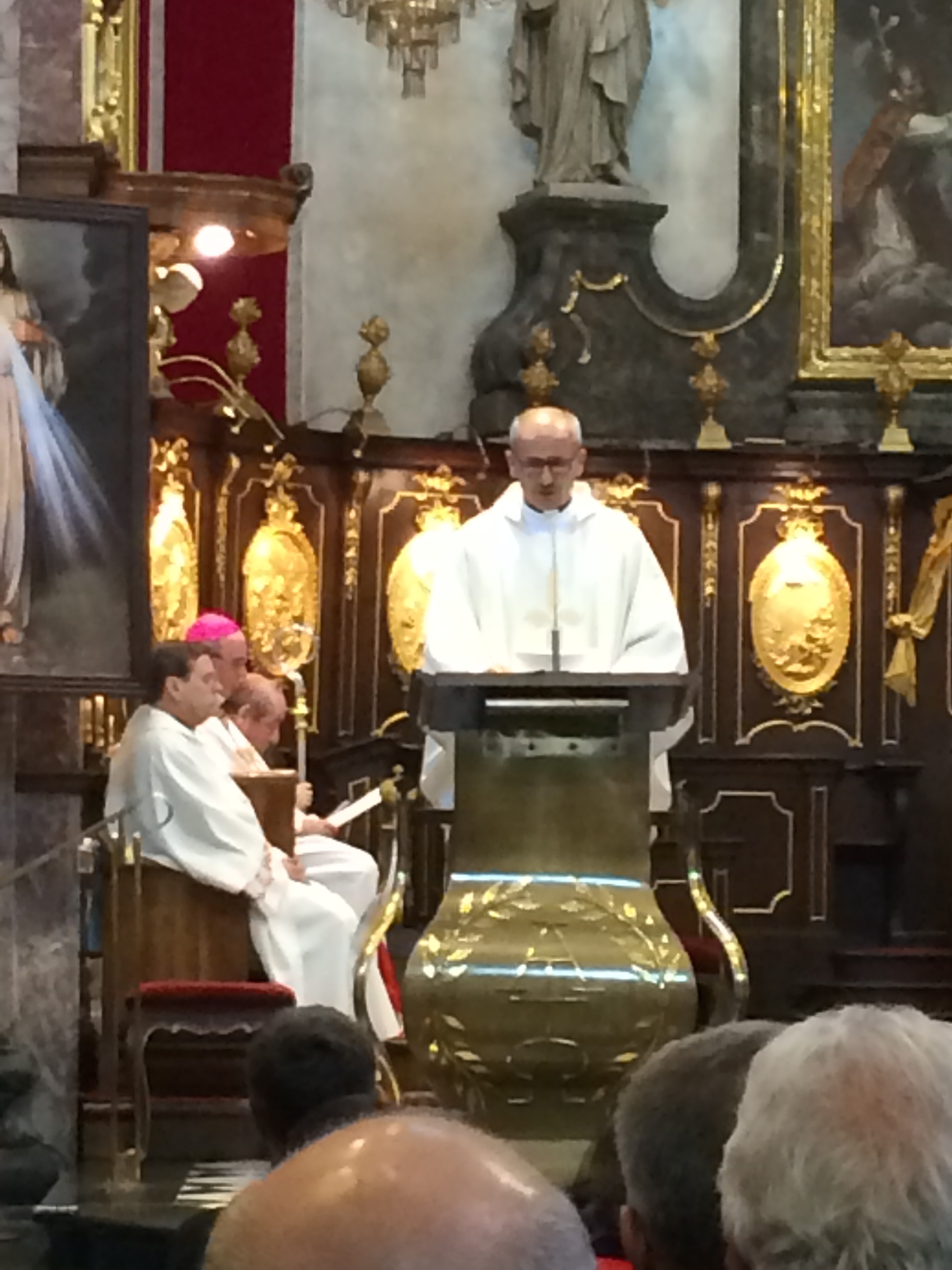 MONS. JOZE PLUT MAGISTRAL CHAPLAIN OF THE SOVEREIGN ORDER OF MALTA
HOMILY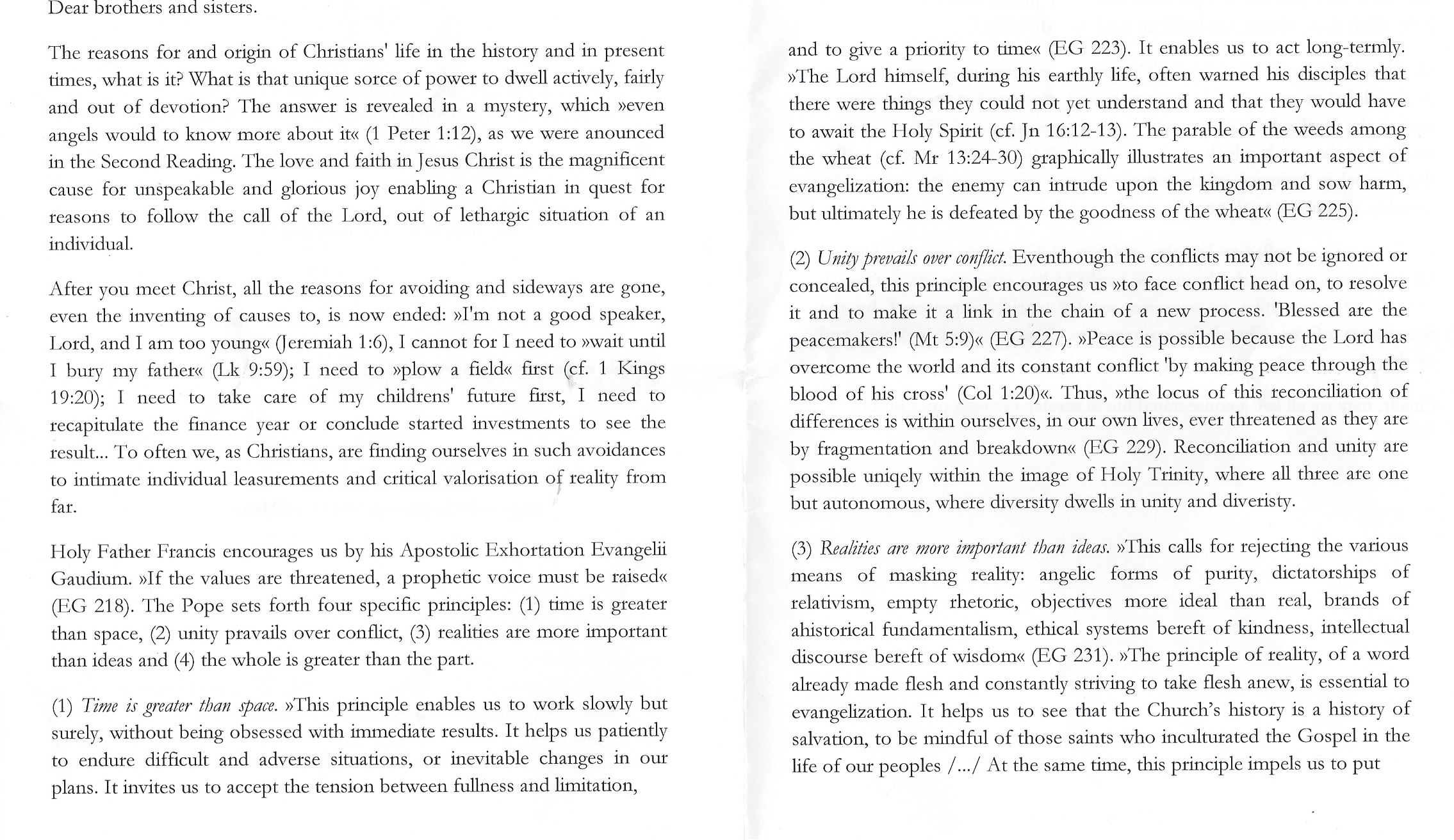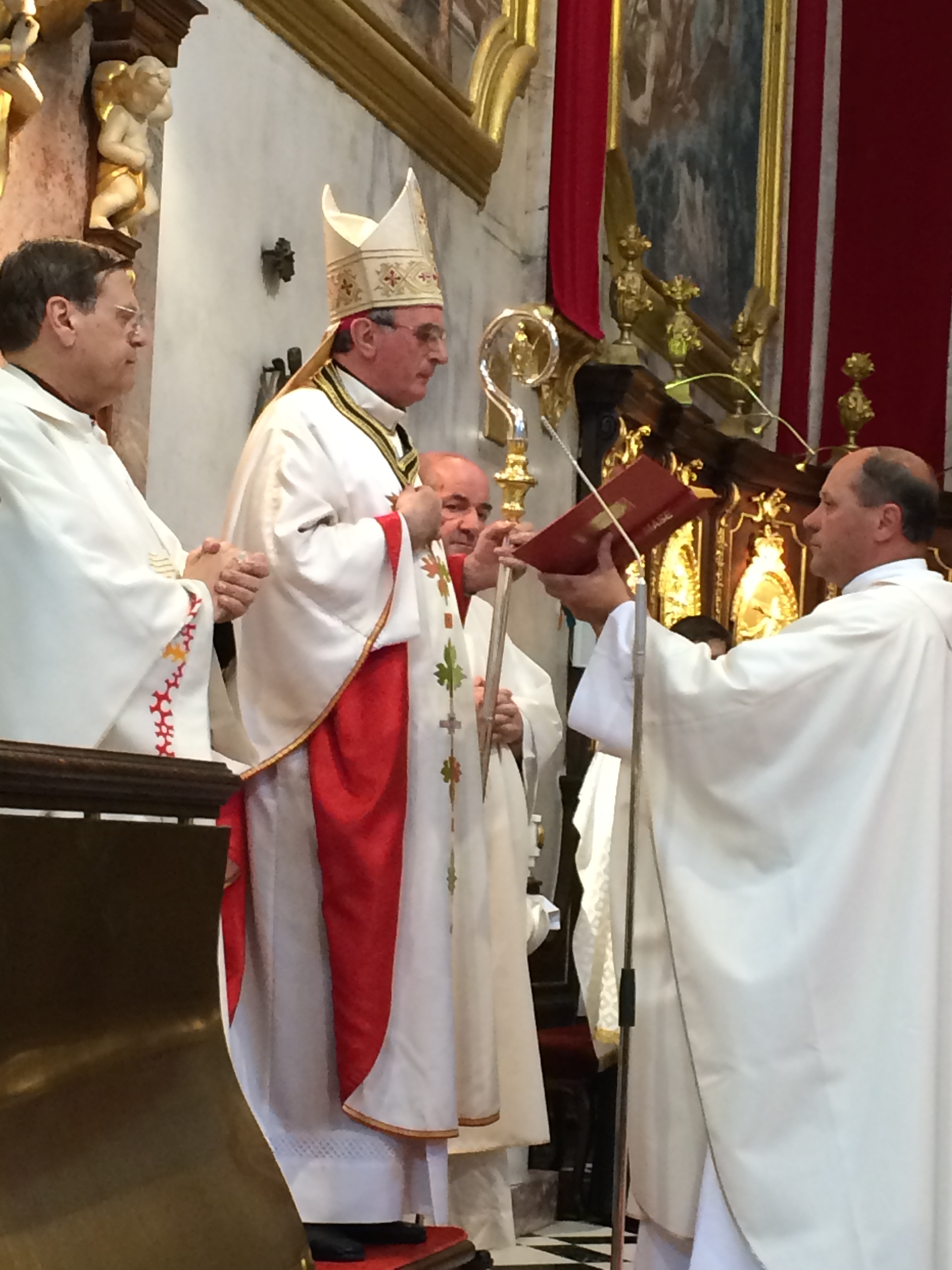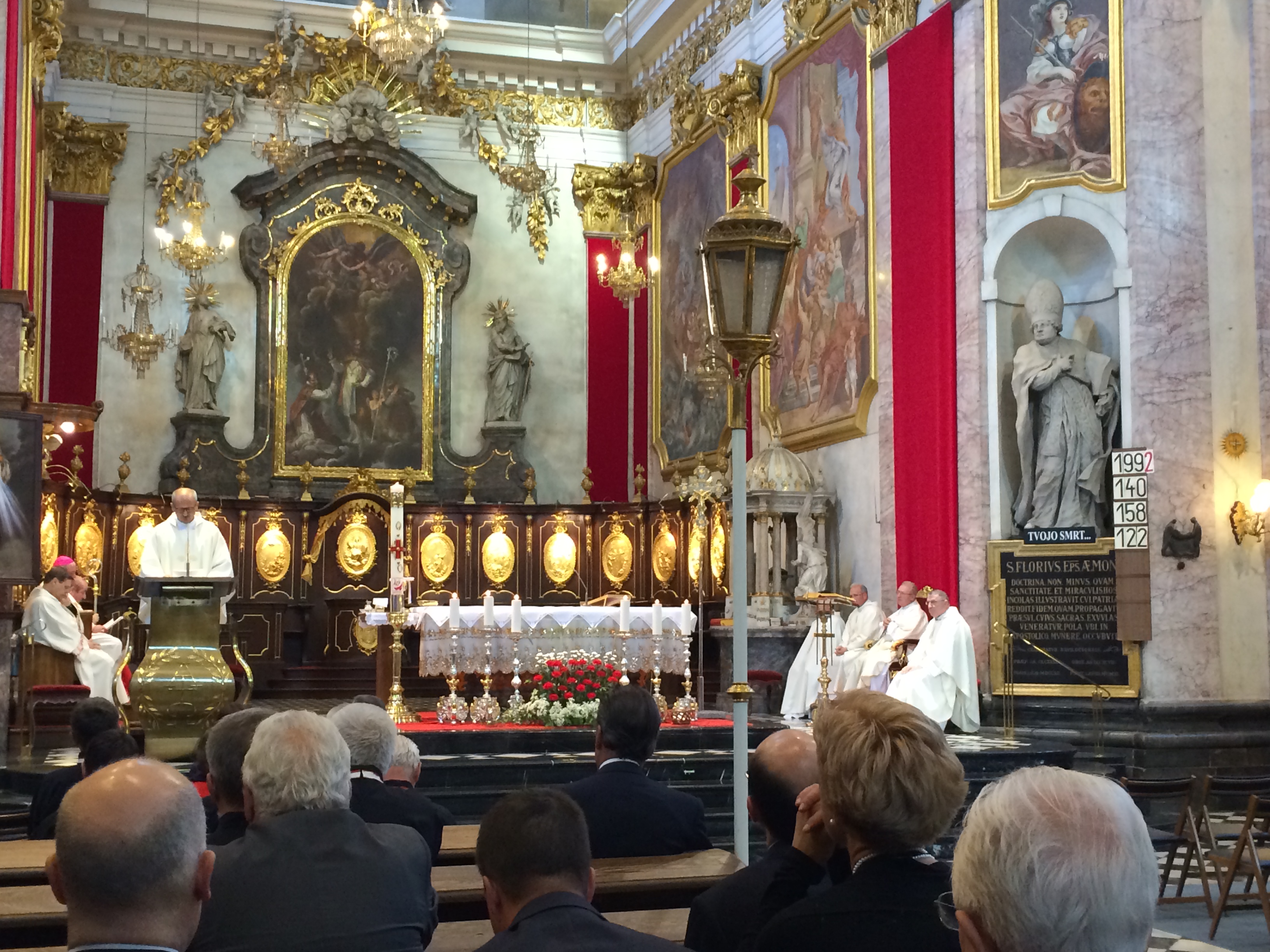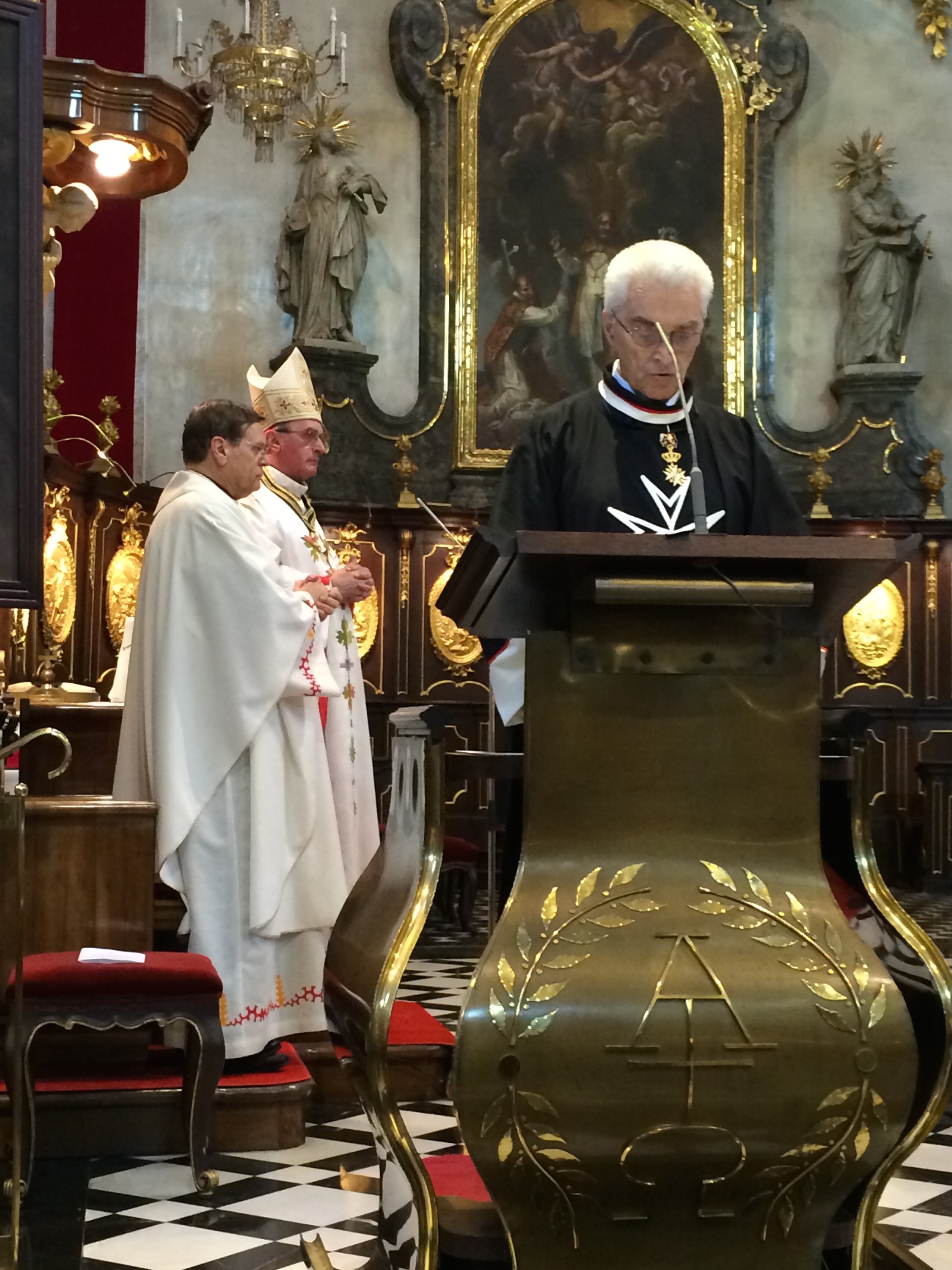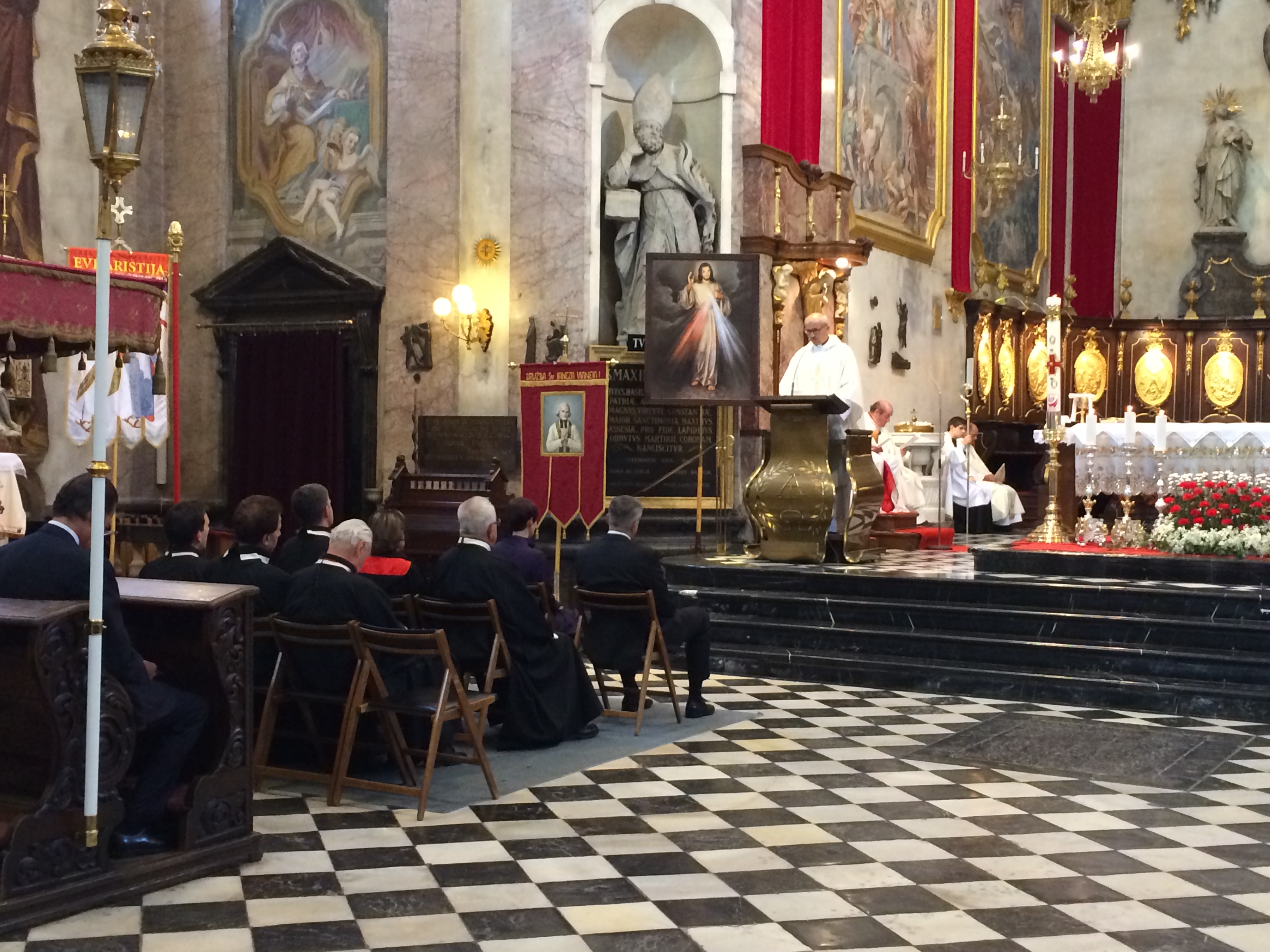 SPEECH OF THE AMBASSADOR
Your Excellency Apostolic Nuncio, Excellency's Dear Ambassadors, Members of the Government, Members of Slovenian Army, Ladies and Gentleman, Dear Professor Vencelj and Members of the Order.
I thank you all for having accepted my invitation on the occasion of the St. John the Baptist's festivity, Patron of our Sovereign Order of Malta.
900 years have passed since our establishment and our sovereignty has been since then undisputed, uninterrupted and known all over the world also for the diplomatic commitment in favour of peace, for social justice and for the defence of the human rights.
The history tells us of the valorous gestures of the knights of the Order for the defence of the Holy Land and of the Christian Europe.
Today our mission is devoted to rescue the migrant populations, for the health care, for our hospitals which are all over the world, for the emergency in natural disaster, flooding and cataclysms, often due to carelessness and no respect towards the environment. All of you remember in the past winter when due to ice and frost storms a lot of Slovenian woods have been destroyed and many families were isolated without electricity, phone lines and therefore without food and heat. In collaboration with the Slovenian Ministry of Foreign Affairs and the crash unit of the Ministry of Defence with the help of our Malteser Hilfsdienst from Germany we provided generators and with the military Chaplains under the command of Mons. Joze Plut and the Slovenian voluntaries of the Order of Malta we distributed food and blankets to the populations in need.
The heads of Missions of the Order of Malta give continuous support for the defence of the human right and dignity at the organisations of the UN.
The white octagonal cross waves in all Embassies in more then 120 countries where we have bilateral relationships and in all countries reached by our rescue forces.
In February we held in Rhodes the five-yearly Strategic Seminar with more then 350 members of the Order, Government, Ambassadors, leaders of the Associations to discuss the future strategies and the challenges to be faced.
And last week the representatives of the Order coming from all over the world elected the new Sovereign Council to whom I wish a fruitful work under the guide of our Prince and Grand Master.
Many Head of States and governments, included the President of the Republic of Italy last May, paid visit to our Prince and Grand Master this year.
Apostolic Nuncio, Dear Ambassadors distinguished guest, thank you again for being with us today and God Bless You all.